I had the most wonderful day yesterday. So wonderful I am finally able to write a new blog entry although I didn't make any spectacular photos.
I was in Berlin with my mother and her partner to see the David Bowie exhibition. We planned that already two weeks ago but I was sick and we couldn't go. But this weekend we finally made it. On a very hot summer day we started our roadtrip way too early in the morning, but we actually needed all that time. When we were there my mother wanted to go to a history museum first. It was called 'Topographie des Terrors' (Topography of Terror) and was for me such an awful name. It was about the World War II as you can imagine. It's a topic my mum is really interested in and reads and watches a lot about it. Later her partner said to me that of course it has to have such an awful name because it is an awful topic. He is right, I thought. But I still don't like the name.
Here you see the area around the history museum. It really looks like I went back in time.
A friend of my mums picked us up there and we went for lunch at some asian place. After that we finally entered the Martin-Gropius-Bau for the exhibition. It was the best exhibition I have ever been to. It took around two hours for the whole tour and you got an audio guide were you could hear music and hear Bowie and others talk about the pieces you were seeing, costumes, lyrics, vinyls, instruments, paintings, photos. The best part was the live concert room. It was a big room with a high ceiling and displays from the ground to the top, on the displays you were seeing photos and live recordings of concerts and my mum and me we just sat there for over half an hour just watching and listening. I particularly also liked the room about his time in Berlin and how he found his way back to music after his drug phase. I was so impressed of his life, his music, his talent and all the things he has done that I sometimes teared up a little.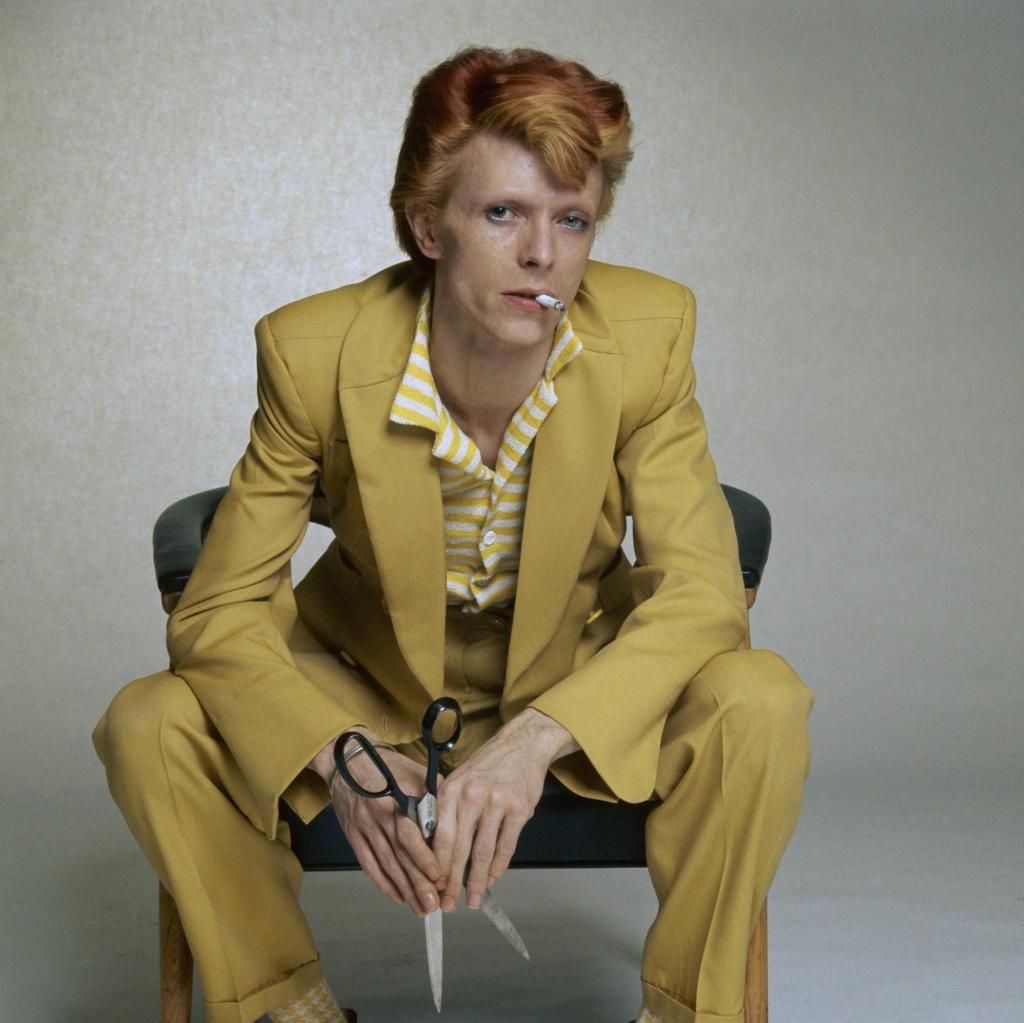 'There's a starman waiting in the sky
He'd like to come and meet us
But he thinks he'd blow our minds
There's a starman waiting in the sky
He's told us not to blow it
Cause he knows it's all worthwhile
He told me:
Let the children lose it
Let the children use it
Let all the children boogie'
After that we were on clouds and had to go for some ice cream to find our way in the real world again. The friend of my mums took us to her favorute ice cream place and I had the best ice cream of my live. It was Bowie-good. Then we took her home with the car and drove to a lake that was in that area. The Halensee. It was so hot yesterday and even I put on a bikini and went for a swim. Then we had a little picknick and drove our way home with the most beautful sunset ahead of us.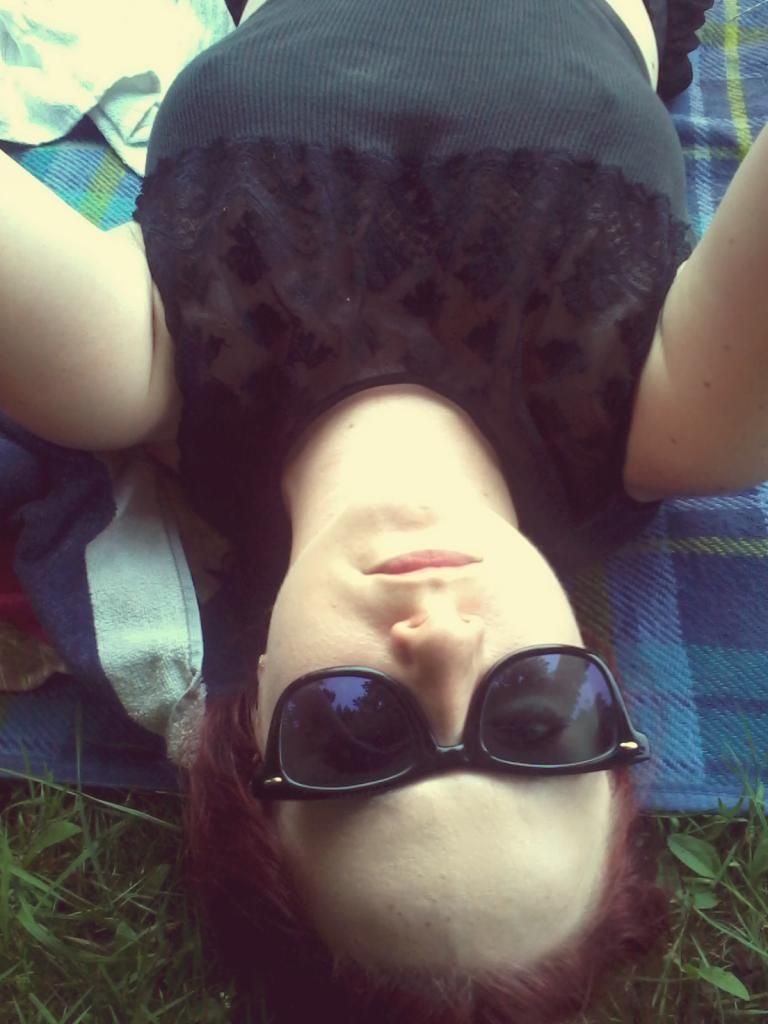 I had to write about this day that my wonderful mum made possible for me that although it was exhausting it gave me so much energy. I am still feeling like I have the sun in my mouth and in my belly.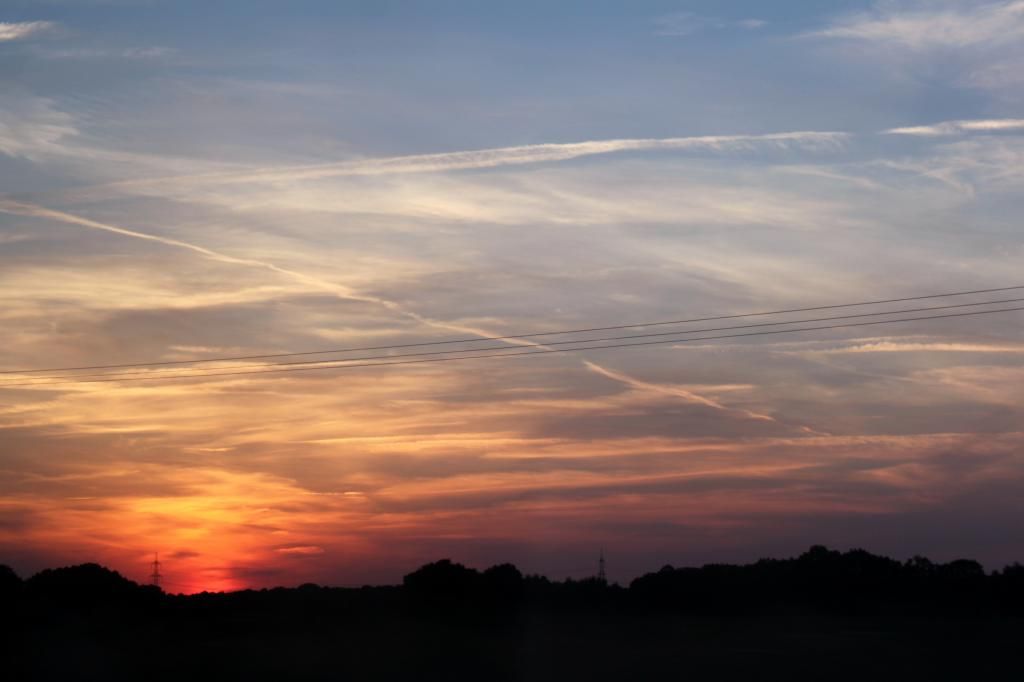 cheers, mates~