Usually I don't go unprepared to a concert, but yesterday that was the case. I went to the concert of BLACK REBEL MOTORCYCLE CLUB at Große Freiheit 36 here in Hamburg. Before I just watched a few videos on Youtube some weeks ago and I just remembered that these few videos already convinced me that I had to go to that concert even without knowing the music. A friend of mine had a spare ticket and asked me if I wanted to go, which moved my attention on this band.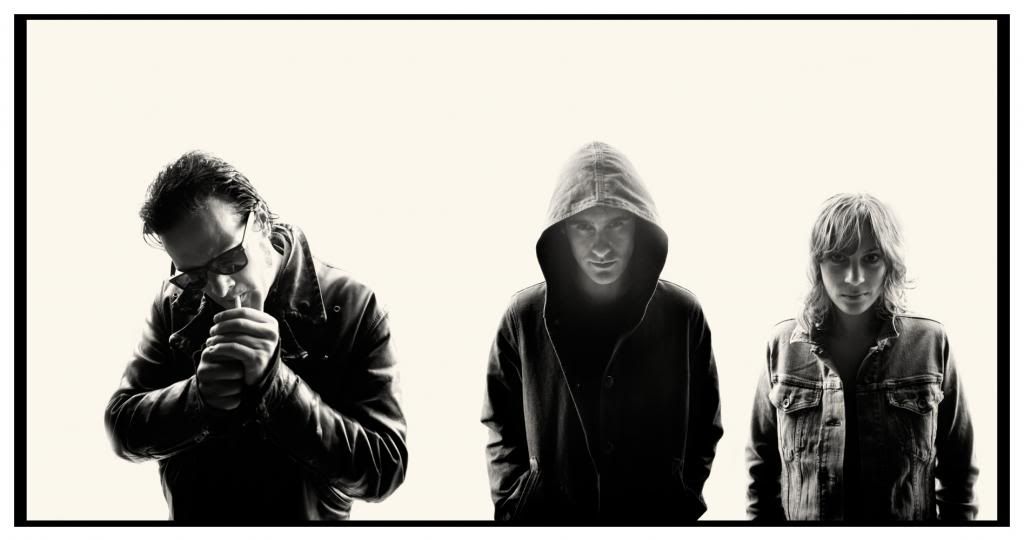 Because I didn't really know their music, this concert report will be different than usual and I decided I just write a little about my impressions and what I can find in my memory and search the internet for you about videos and information. First of all they had a support band called TRANSFER. While we were wainting infront some minutes before entrance another woman told us that she had already seen the band in Berlin, so also TRANSFER and she didn't like them, because they reminded her too much of Scorpions. Because of that I was a little prejudiced, but when they started to play I couldn't find anything Scorpions-like about them. They were actually quite good, very thick and bombastic, also melodic sound. I was relived that it wasn't a unbearable support band. Of course on the record when I hear their music now I don't find them as a high impact as they were live. I almost expected that though. So for a support band they were great, but I won't buy their music. Two videos for you to get an impression:
1
&
2
TRANSFER's show was over very fast. I think they just played 5 songs or something. Not very long and then we had to wait a felt-like eternity until finally the mainact started. But I forgave them very fast, because they were just brilliant! The stage was almost completely filled with fog and they had a very dark light show (mainly with spots). The bandmember were wearing black clothes and one of the vocals (they had two, one was playing the bass and one the guitar) had also a hood put on, their hair was falling into their faces and they completely concentrated on the music. I actually prefer when bands don't talk much and play music.
The less they talk the more they can play, I always say.
Of course they said Thank you and that they really enjoy being here and that they have a new album, but that was about it. As I can see I didn't really tell you yet what kind of music they are playing. It's a mixture of rock, indie, alternative and rock'n'roll and country elements and this song
BEAT THE DEVIL'S TATTOO
was the reason why I immediately knew that I had to see them live! Another reason why I sympathised with them was because they have a woman as their drummer. She is amazing!! Although when they started their activities back in 1998 in San Francisco, they first had a male drummer, but as far as I understood with the time they had a lot of troubles with him over the years and then he quit. After some time they found her. Their newer stuff also sounds less rhythmic, and more melodic, but in a really good way and not boring. Although at the concert they also had an unplugged part. I guess the rest of the audience liked it, although western people tend to chat when the music gets a little calmer and I always ask why they are at the concert? They can chat at home, outside or at a bar and don't have to pay 25€ for it. Anyway! I was really more into the loud and rhythmic stuff than in the calm stuff, don't know why. I guess it's a reason why I tend not to go to folk concerts, because I like concerts more where I can move and dance.
SPREAD YOUR LOVE
. The audience was in a very good mood, jumped, poged and danced at the front, but we were upstairs (where I usually am at Große Freiheit), beer was thrown around, as well as scarfs and jackets, sometimes it smelled like swimming pool (I think that was from the aircon). I liked to watch the man reponsible for the light show. To make a real good light show you put everything in live while the concert is running and I liked to see how he switched the different lightning styles during the show, dancing behind his mixing desk to stay in the right rhythm for the lights. In the breaks he always lit a cigarette, just like the drummer. She came on stage at the encore with a cigarette in the corner of her mouth.
MAMA TAUGHT ME BETTER
. Also the audience was quite mixed, old and young with different styles. Very interesting to watch.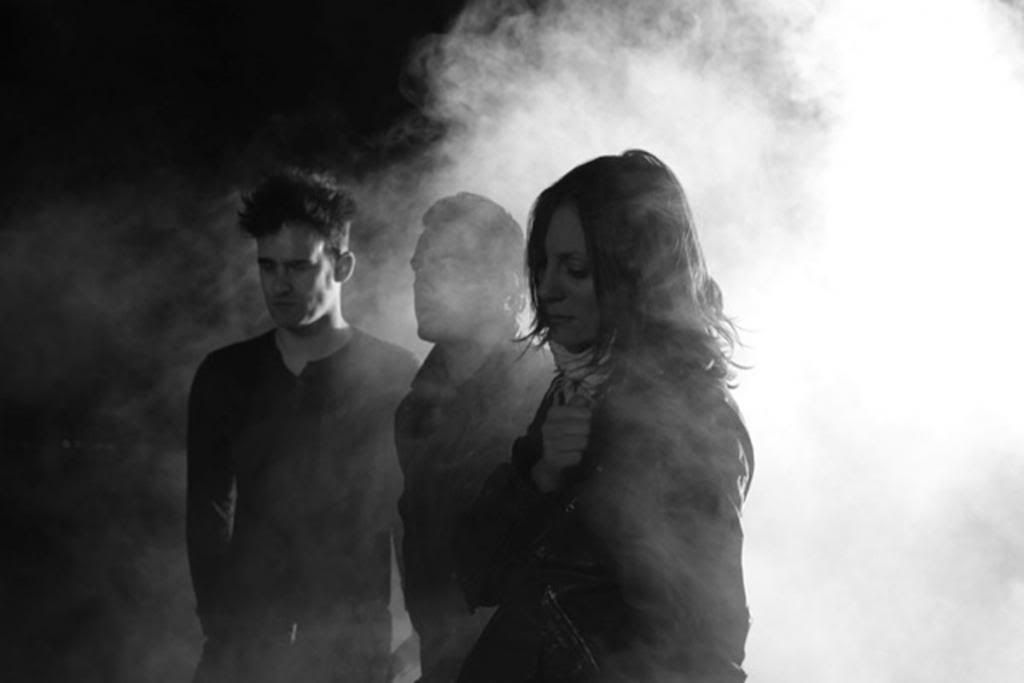 I will put here some more videos with music for you to listen through if you are interested. In my opinion all their albums are highly recommendable, but maybe that is just me and my silly love for rough guitars, expressive vocals and a lot of rhythm.
STOP
WHATEVER HAPPENED TO MY ROCK'N'ROLL
666 CONDUCER
CONSCIENCE KILLER
MARTYR
What do you think?
Cheers~